This friday the 23rd our contribution to NNT's NITE DELIVERY will find it's premiere. 
The ticket will give you entrance to 15 newly developed works by 14 different artists.
There is also A LIMITED EDITION BOX avilable with all types of extra's in it, including A PRINT by me.
We had a review in the NRC (local newspaper) already. A very nice one.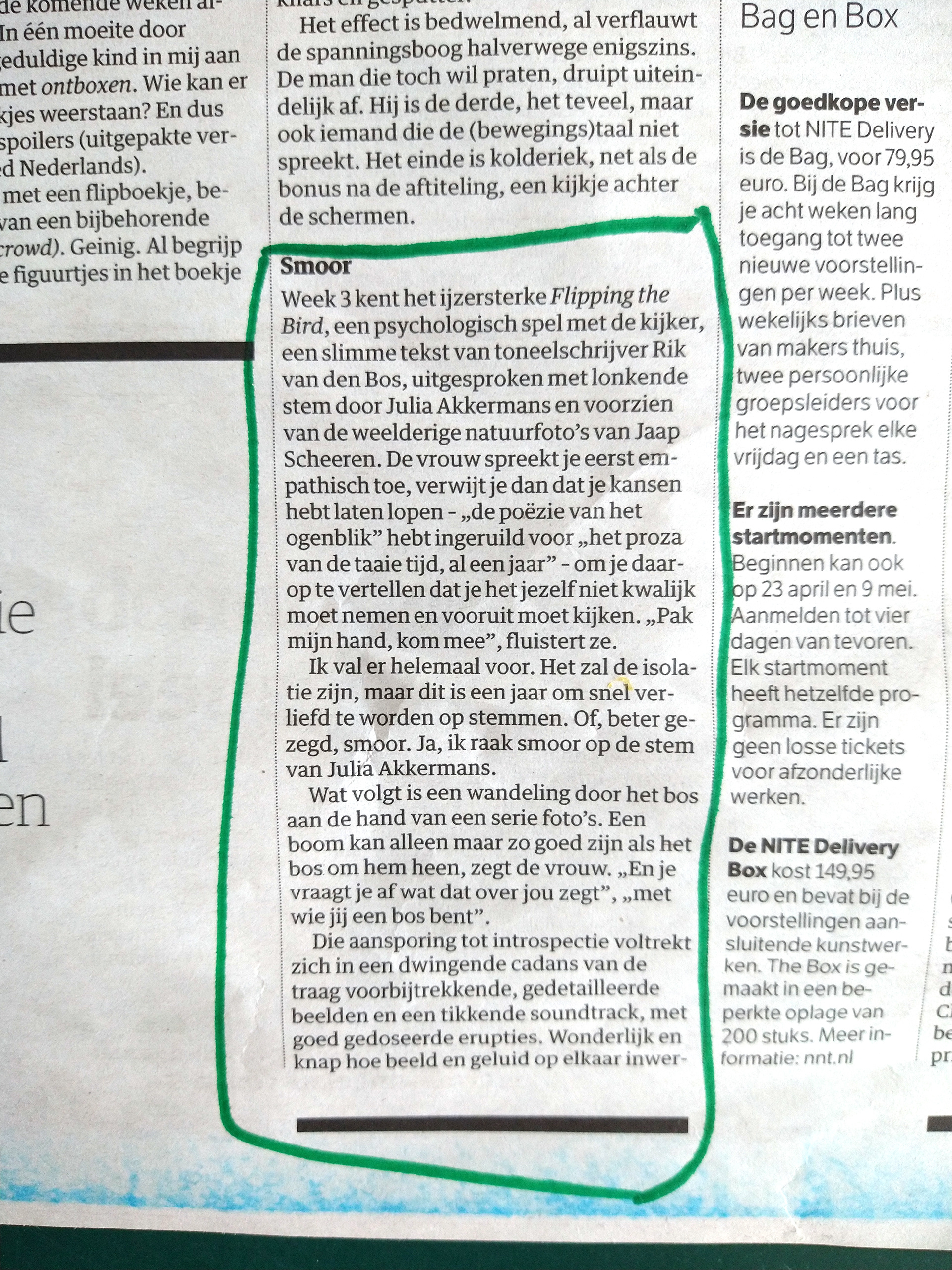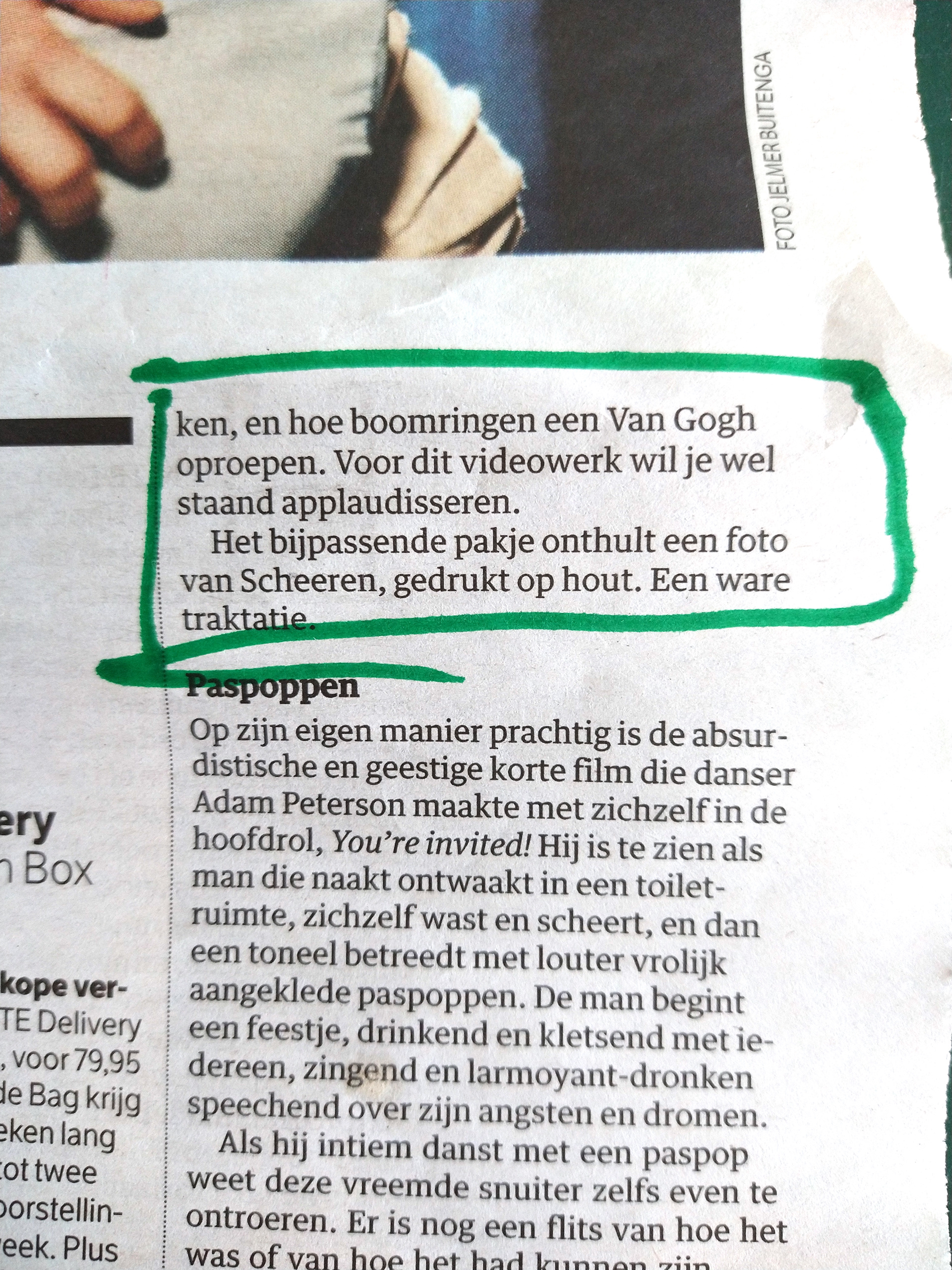 Let me introduce the band. Myself, Julia Akkermans, Niels Meliefste (Slagwerk Den Haag) and Rik van den Bos. I know those are only our names but it is what it is, for the moment.